Located in Muncie, IN, Project Stepping Stone provides temporary housing for families while they search and prepare for a stable home.
We're renovating a bathroom and we need your help!  Bathroom's aren't glamorous, but they're a necessary part of providing safe, stable housing to families in need.  We'd love your help if you're inclined to give! – Just hit that donate button!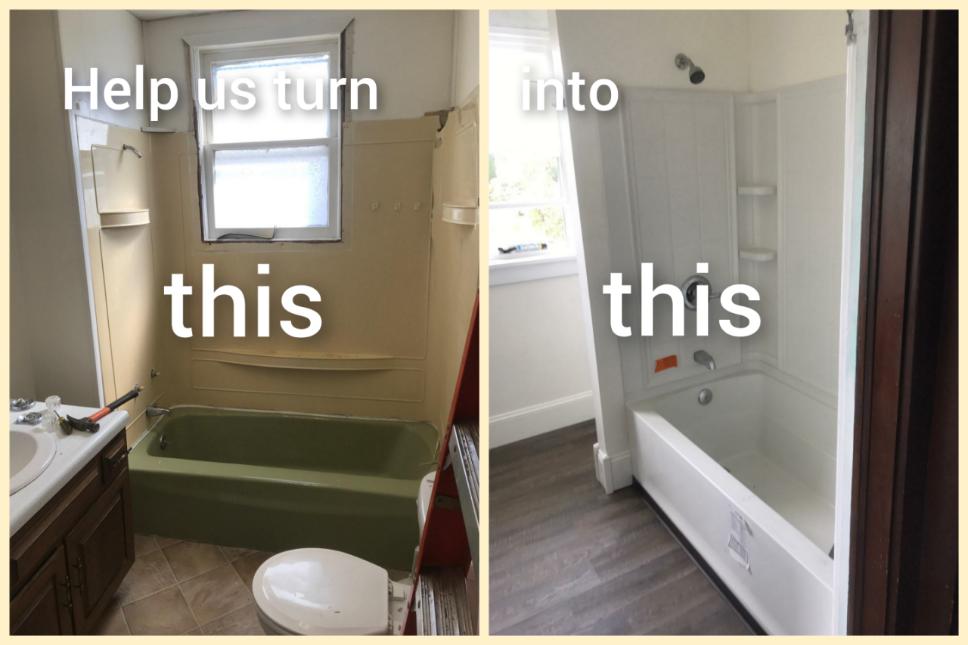 WHAT IS PROJECT STEPPING STONE?
Project Stepping Stone began in September 1989 when the congregations of Holy Trinity Lutheran Church and Lutheran Church of the Cross recognized a need within the community for free temporary housing for families who find themselves in a sudden financial crisis. They started with one house and, within three years, expanded their ministry with the addition of two more houses. In 2011 First Presbyterian Church joined this mission outreach.